Kindred Torques
"Beauty and Power as an elegant combination."
Torc/Torque: a neck ornament consisting of a twisted metal rope, worn by the ancient Gauls and Britons representing Leadership and Power.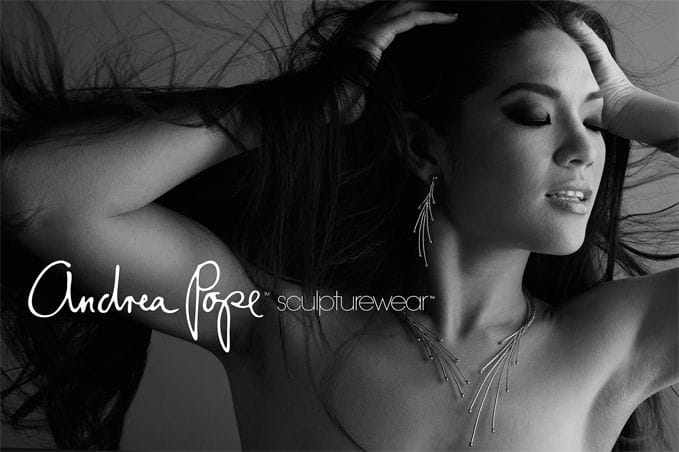 Kindred Torques by Andrea Pope
KINDRED Torque necklaces are flexible, twisting, unfurling ropes - designed to attract Kindred Spirits. Incorporating asymmetrical organic design lines rather than the traditional symmetrical torque, with additions of precious and semi-precious stones, KINDRED torques are truly Wearable Art, recognizably Andrea Pope's signature style.
Beautifully adorning the décolleté of the wearer, Kindred Torque necklaces are perfect occasion or wedding jewellery - both for open necklines or on a classy high neck sweaters. Special event statement pieces for the woman who demands to be recognized the moment she makes an entrance.
View KINDRED Torques
To view the Sculpturewear Video as featured on 'What a Great Idea' Click here