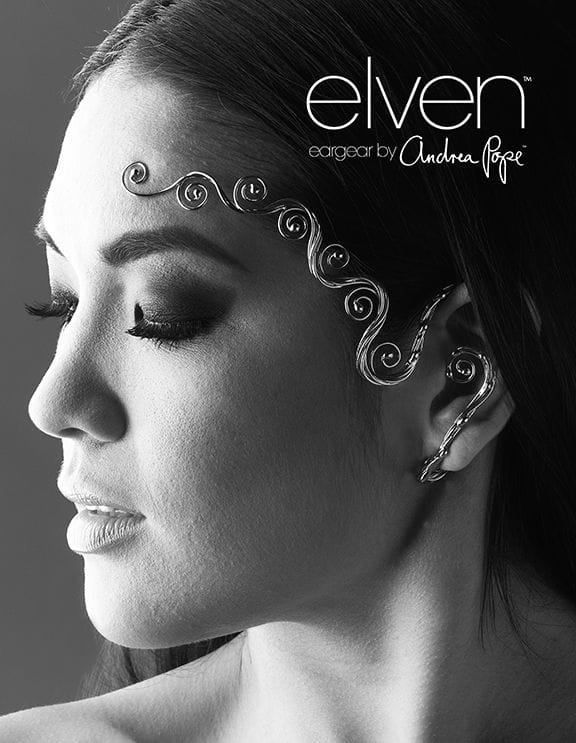 About Sculpturewear Jewelry
Designed to Inspire, Entertain & Connect
Sculpturewear is a contemporary jewelry brand designed by Andrea Pope in her Toronto-based studio.
Her signature twists are a captivating mix of fantasy and timeless luxury.

The sculptured creations range from modern geometric lines to whimsical intertwined vines, often ornamented with semi-precious gemstones, pearls, and objet d'art as an extension of your personal style and beauty.

Pope's signature style is designed to sculpt to the curves of a woman's body, therefore, each piece is thoughtfully handcrafted for great flexibility. The pieces stay obediently set, yet can be re-set to change angle and curve for a variety of necklines or hair styles.

Collection and Bespoke designs range from gold, rose gold, silver and rhodium, with a miraculous copper base which allows for an incredibly lightweight piece of quality jewelry.
To view the Sculpturewear Video as featured on 'What a Great Idea' Click here