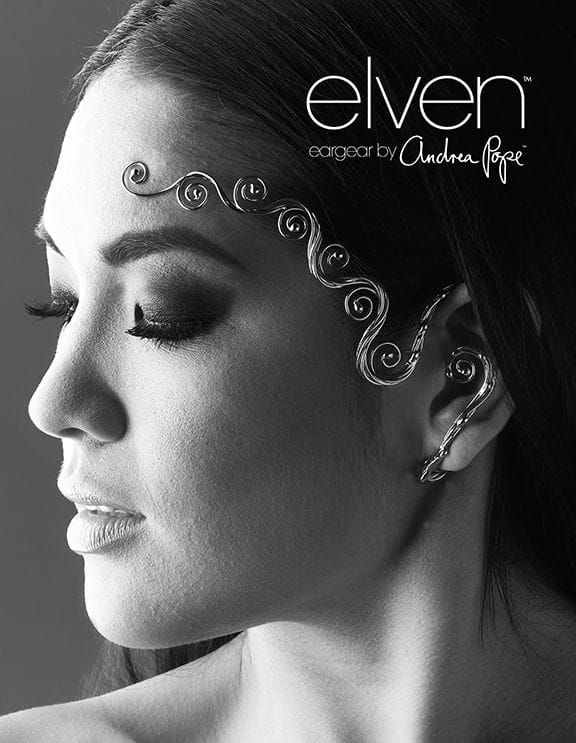 About Sculpturewear Jewelry
"You don't collect Sculpturewear, Sculpturewear collects you."
SCULPTUREWEAR jewelry is about arriving. When you wear a 'One of a Kind' design by Andrea Pope, the world takes notice.

Born in a moment of inspiration, Andrea Pope's entire signature style evolved from an elegant twist. SCULPTUREWEAR's organic wrapping movements branch from a main element to beautifully showcase the body it adorns. The spirit and power of warm copper is clad in a variety of finishes from gold, silver,and rhodium. The ornamentation - precious and semi-precious stones, objects d'art, and handmade beads - reflect your personal sense of beauty when called by one of these original handmade works of art jewelry.


The past two decades have honed an expert team of highly skilled craftsmen collaborating to bring Pope's exclusive designs to a gleaming, high quality presentation. The resulting collections carve a memorable presence everywhere SCULPTUREWEAR is seen.
Our Signature Style Jewelry Creations:
"Designed to Entertain, Inspire, and Connect"
Our specialty jewelry pieces are the Kindred Torque necklace and Elven Eargear, wearable art designed to embody feminine power and fluidity.

Our Circlet tiaras are unique wedding jewelry pieces which frame the bride's face in an aura of elegance and beauty. Adorned with delicate pearls and moonstone set in delicately intertwined vines, the Sculpturewear Bridal Circlets are the perfect finishing touch to your wedding hair.
To view the Sculpturewear Video as featured on 'What a Great Idea' Click here